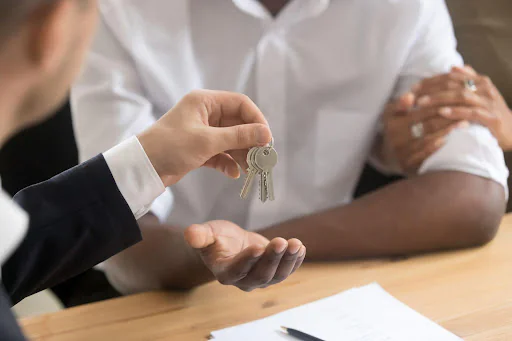 So you've finally bought a home. Hooray, and congratulations! Whether you've purchased Saline, MI, real estate to call home or are settling down elsewhere, it's definitely a moment to remember.
But are you really finished with the deal just yet? The process isn't over just because the sale has happened on paper and real estate transactions have taken place. Unfortunately, it's all too common for the final closing date to get moved back a few weeks or even months, whether because of actions by the buyer or the seller.
If you want to avoid these delays, it's essential to take care of the closing process properly. Here are some tips from the pros on how to avoid closing delays!
Ensure Paperwork Is in Order
Anyone who has ever tried to buy and sell a home already knows that paperwork matters. Therefore, the most important thing you can do to avoid delays is to meticulously keep track of all loan paperwork, mortgage lender information, wire transfer records, and any other relevant paperwork. If you were pre-approved for a home loan, don't forget to include those records as well. It may be wise to create digital files (by scanning or taking photos of the documents), so they can be sent to the seller's real estate agent or your home loan servicer quickly and easily. Keeping all closing documents organized will make everyone's life much easier.
Be Cautious Before Your Home Loan Is Complete
Remember what we said about loan paperwork? Sometimes, if you've made a large purchase in the time before buying the home, your lender will question your ability to pay for the house and request a letter of explanation, which can add days or even weeks to the closing process. If you've recently opened a new line of credit, this might come under questioning as well. As a general rule, don't make any big financial changes unless absolutely necessary while you're waiting for your loan to come through. This gives you the best chance possible at avoiding any appraisal issues.
Inquire About Repairs & Maintenance
Whether or not you bought a fixer-upper, there's almost always at least some work that needs to be done before a home is sold. However, things like construction delays can leave you with a postponed closing date — and increased closing costs. Don't assume that the seller or their agent will automatically tell you everything you want to know about what's happening with repairs, remodeling, or maintenance. Frequently follow up and ask questions so you can learn what's going on for yourself. Don't be afraid to ask for additional documentation, either!
Complete the Title Search Early
One big event that can cause trouble for both buyers and sellers during a real estate closing is the title search. It's sort of like a house "background check," where a title agency ensures that the seller legally owns the property and has the right to put it up for sale. Unfortunately, like any bureaucratic process, title searches can take longer than expected, especially if the property has had multiple owners in the past. That's why it never hurts to get the ball rolling early with the title search. Right after you sign on the dotted line, get that title search done ASAP!
Work With a Realtor
Did you know that most real estate closing processes take an average of 45 to 60 days after a seller has accepted an offer? You can't rush the process since there are so many moving parts. In order to ensure you get through this time period without excess stress and anxiety, it's absolutely essential that you work with a qualified real estate agent. Not only do real estate agents make negotiations easier between buyers and sellers, but they can also help you set up things like the final home inspection and other last-minute closing necessities.
Get Started Today
Buying a house is one of the most exciting times of many people's lives. Ready to find a place to call home? Browse homes for sale in Dexter, MI, or contact our experienced real estate team today. We'll make the process easy and straightforward, so all you have to do is worry about packing the moving truck!